The SHARP project follows a clear management structure to ensure the smooth and effective running of all scientific, administrative, and financial aspects of the project.
The following units are involved in the management of the SHARP project:
European Commission's Project Officer
Project Coordinator
Project Manager
Workpackage (WP) leaders
External Advisory Board
Scientific Steering Committee.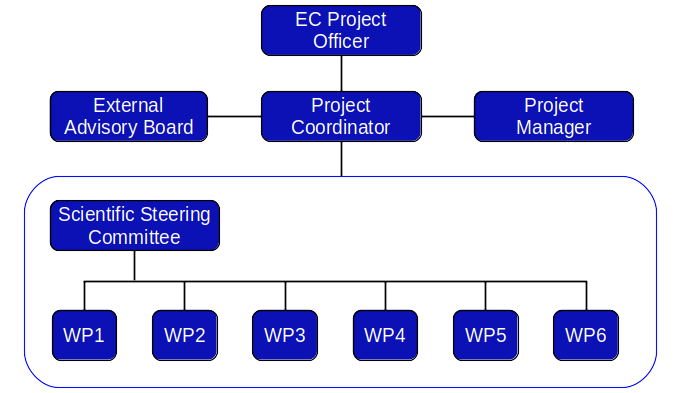 The Project Coordinator Dr. Natalia Ganushkina leads the production of official reports to the European Commission (EC). The day-to-day running of the project is handled by the Project Manager. Together with the Project Coordinator, the Project Manager organises and runs project meetings, such as Scientific Steering Committee meetings, External Advisory Board meetings and the annual Review Meetings with the European Commission.
The Scientific Steering Committee consists of the Project Coordinator, Project Manager, Workpackage leaders and a member of the External Advisory Board. Led by the Project Coordinator, they oversee the scientific aspects of the project.